Prices are effective March 15, 2022 and are subject to change without notice. Enduraline is not responsible for typographical and descriptive errors located on this website.
EFFECTIVE DATE – Prices and specifications in this catalog are effective January 1, 2020 and are subject to change without notice.
REPEAT ORDERS – Please provide a sample of the previous order, your prior purchase order number, and the previous Enduraline factory order number.
INQUIRIES – If inquiring about an order, please refer to our factory order number and/or your customer number.
ARTWORK – We accept artwork created using MAC or PC versions of the following programs: InDesign, Illustrator or Photoshop. Artwork may be sent as application files, .eps files, .tif files, or as a "print optimized" PDF. Electronic artwork files must include all fonts used as well as .eps or .tif images. All artwork should be supplied as vector or 300 dpi., and CMYK for color accuracy. Artwork may be sent by Email, FTP, Dropbox, WeTransfer, Hightail, or Google Drive. (Photocopies, faxes, business cards and newsprint are not acceptable as artwork).
Custom Lenticular Products – Please refer to page 17 and/or lenticular product pages.

Sending artwork via Email, FTP or Dropbox - must be identified with your company name, address, phone and fax numbers and your purchase order number. All files must be compressed to ensure their integrity during email transmission. PC files must be compressed using WinZip; Macintosh files using Stuffit. All other requirements for electronic artwork as listed above apply. A corresponding purchase order and a printout of your artwork must be mailed or faxed to the factory for your order to be entered and to verify your artwork's appearance.

Custom Layout Design and Typesetting – Enduraline can design and typeset your layout for you at a charge of $20.00(G) per 1/2 hour.

Art Touch-Up – Minor touch-up of your logo and type (up to 1/4 hour) is provided free of charge. Additional touch-up time is charged at $20.00(G) per 1/4 hour.

Faxes – Faxes may be sent for copy and for layout, but not as artwork. Please be sure your copy is clear when faxing. On all orders, please submit typewritten copy and ordering information.

Changes or Corrections – Any change after the proof stage requires additional art and preparation, which will be billed at cost, minimum charge $30.00(G). Furthermore, changes will delay shipping. There can be no further changes once a job has been plated.
PRODUCT PROOF CHARGE – $250(Z), plus set-up charge.
E-MAIL PROOF – No proofs will be sent unless specifically requested. The charge per proof is $12.00(Z). Contact factory for a price regarding proofs for custom lenticular products.
CO-OP ORDERS – Subject to quotation. Please call.
PRODUCTION TIME – Production time varies depending on product. Production times listed below are after receipt of all necessary information and factory-approved artwork and does not include time required for order clarification, proof approvals, nor any changes requested after the order has been entered. After receipt of all necessary information and factory-approved artwork:
Presentation Folders: 5-10 working days

Lenticular Products: 7-10 working days.

Wallet Calendar Cards: 7 working days

Vinyl Holders: 7 working days

All other products; 10 working days
DEADLINE ORDERS – If order is required for a specific event, give required ship date and authorization for method of shipment. We will make every effort to meet your deadline.
MINIMUM QUANTITIES – Individual lots on the same order cannot be combined for quantity pricing. The minimum order is as shown. Available in increments of minimum order amount. Orders for "in between" quantities will be billed at the lower quantity price.
CANCELLATIONS – All cancellations must be confirmed in writing. All costs incurred prior to cancellation will be billed. Orders that have already reached our platemaking department cannot be cancelled.
SHIPPING – Orders are shipped UPS Ground Service, F.O.B. factory (Cortlandt Manor, NY). UPS Next Day, 2nd Day and 3 Day Air Service or Express Mail, etc. are available at customer's request and expense. No C.O.D. orders. Orders with shipping charges billed to your company's UPS or Federal Express (except FedEx Ground) account are subject to a $2.50 (Z) billing charge per order. All "Ship-To" addresses are verified by our address verification software. If the shipping address on your order is rejected, we will contact you to confirm the shipping address. Orders returned for incorrect shipping addresses are subject to a $12.00 (G) handling charge plus freight charges for re-shipping. Orders with multiple drop-ship locations will be billed an additional $4.00 (G) per shipping location plus freight charges.
POSTAL SHIPMENTS – Orders shipped US Postal Service must be at the customer's request. Shipments are considered delivered upon receipt by the Cortlandt Manor, NY Post Office. We are not responsible for shipments after the Post Office has received the order.
RETURNS – Not accepted without prior written authorization from factory.
RIGHTS OF PROMOTION – Enduraline reserves the right to use any product imprint that we produce in our promotional advertising without permission unless otherwise specified in writing at the time the order is placed.
PLANT CLOSINGS - Between Christmas and New Year's Day.

To install this Web App in your iPhone/iPad press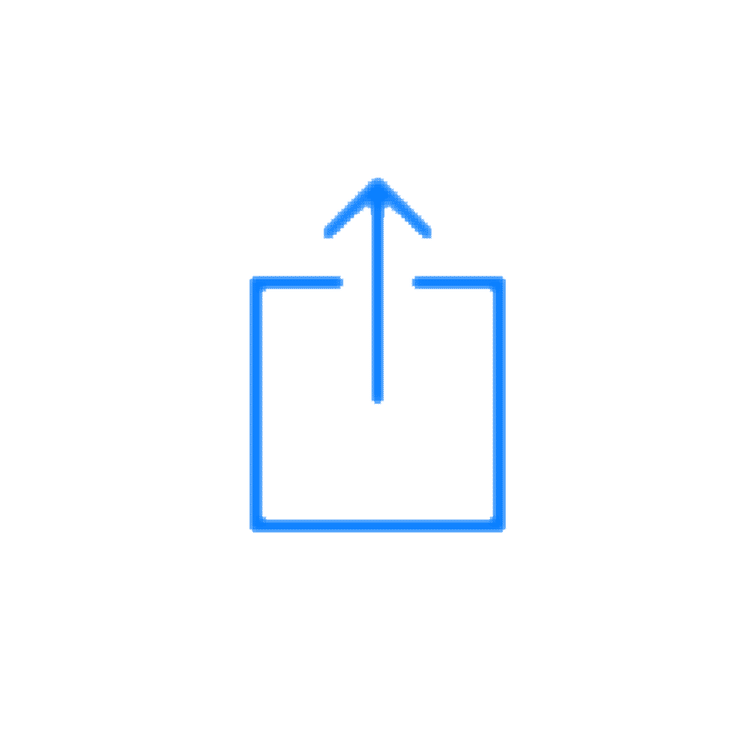 and then Add to Home Screen.